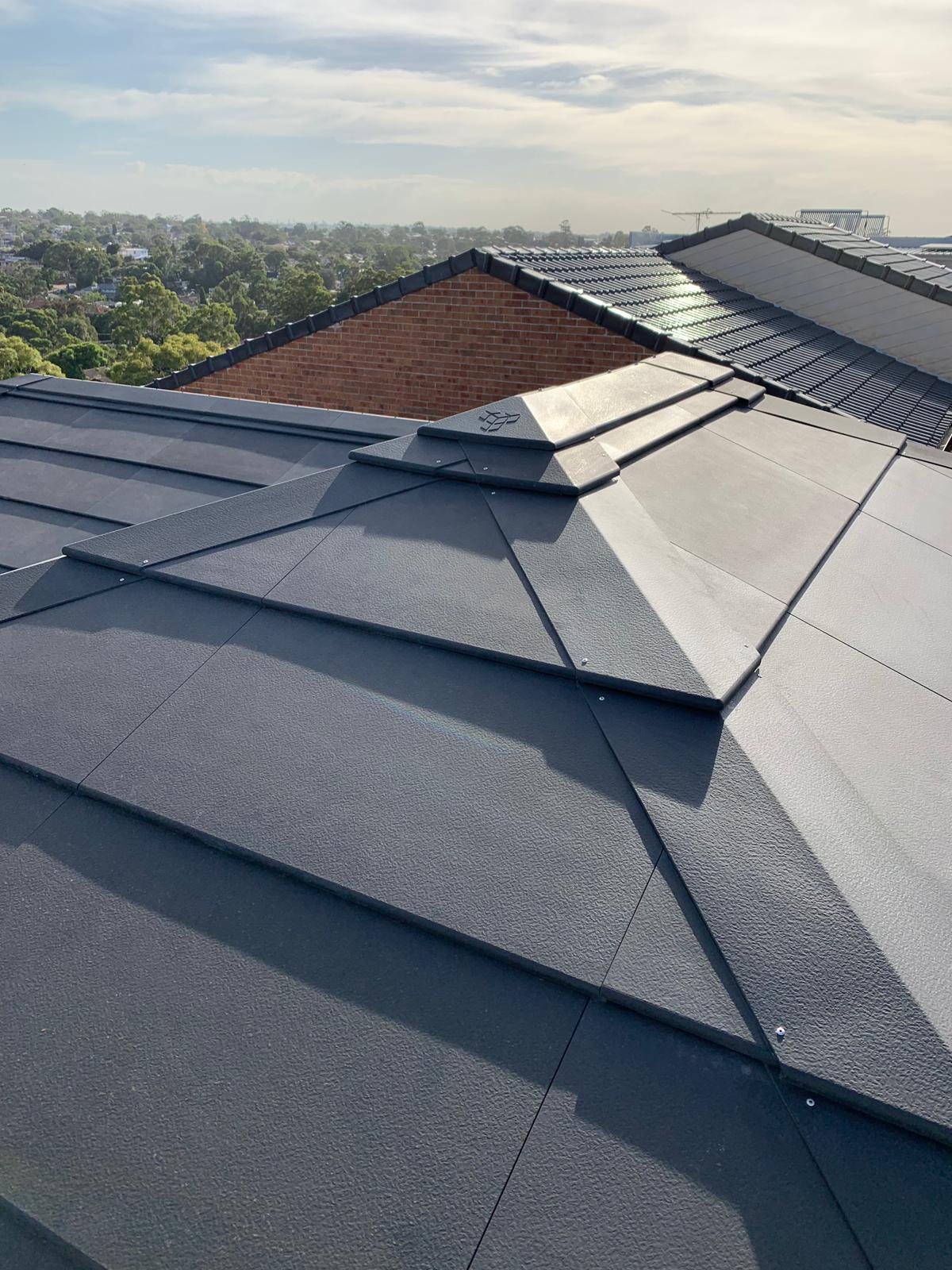 Tractile Roofing Design Principles
Tractile Roofing abides by the principle that the greatest ideas are often the simplest. Tractile provides an innovative combination of interlocking system, high performance composite materials, and solar technology to deliver a 4-in-1 solution for roofing, insulation, electricity, and heated water. It has been designed with a focus on aesthetics, performance, ease of installation, and sustainability.
Tractile is superior to traditional roofing products.
Modern Classic
The Tractile Eclipse roof tile range is a modern interpretation of classic slate tiles. Compared with standard roof tiles the double height halves the lineal meters of roof battens, and being approximately 8 times larger are faster to install. The lightly textured surface provides a natural look and improves surface grip for safety. Low profile tile edge of 18mm.
Hook & Batten fixing system
The patented interlocking design provides easy installation with no external screws penetrating the tile surface. In extreme weather, wind loads are more efficiently distributed into the building structure, preventing point loading and failures around screws or clips.
The hooks are 80% of the width of the tile to provide maximum fixing strength.
Lower hook is the standard hook position for roof applications.
Upper hook is optional for additional fixing strength and wall cladding applications.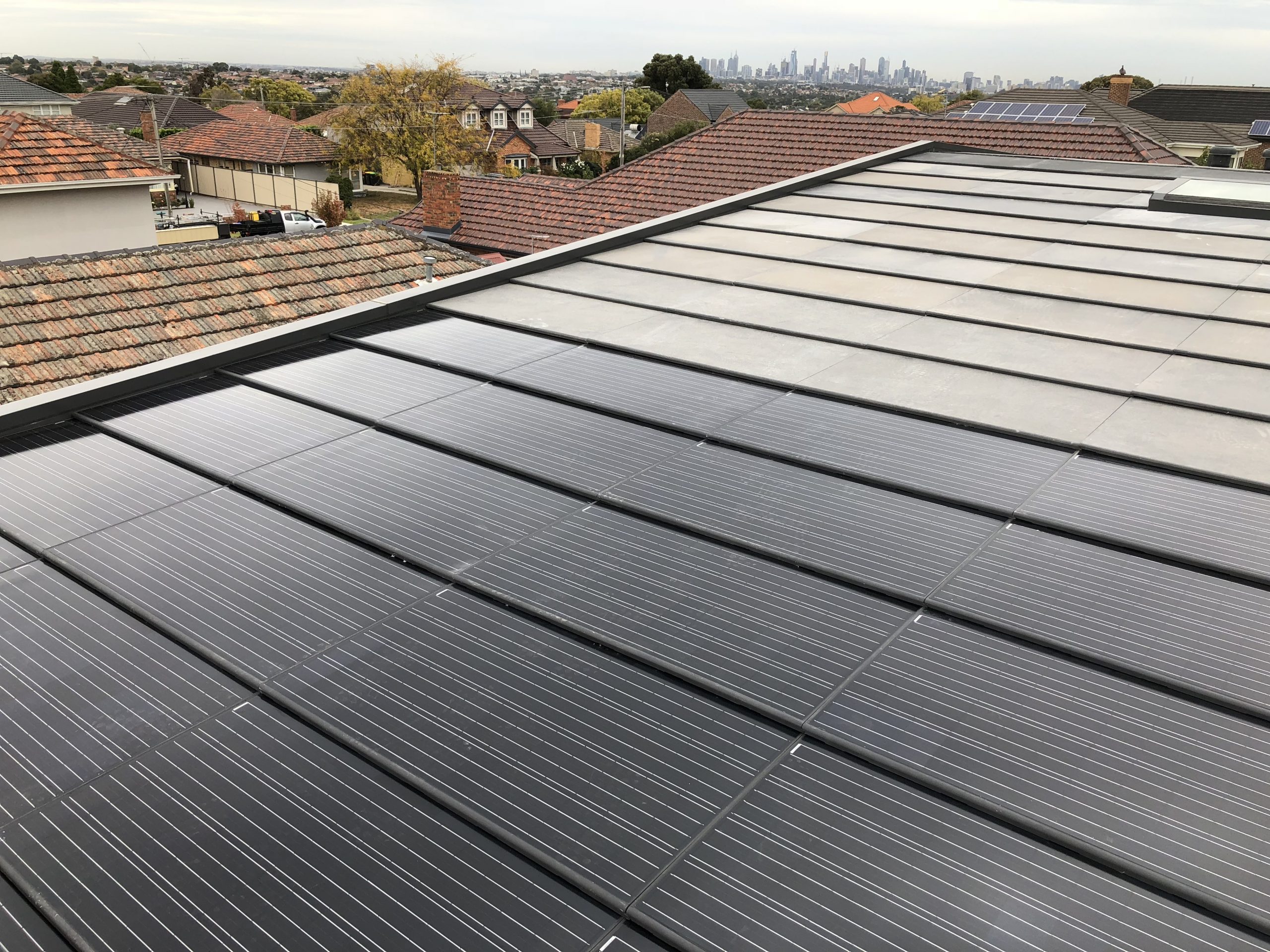 Tile overlaps
The large overlapping design provides better protection allowing application at lower pitches.
Head and tail lapping zone is 130mm and incorporates unique geometry of a ramp, back wall and offset markings.
Side lapping zone of the overlock and underlock is 55mm and incorporates vertical ribs to control water ingress. A special channel is provided for locating a silicone bead to seal at low roof pitches.
Reinforcing grid
The reinforcing grid is engineered to provide strength to the tile.
Support fins
Resting on the metal batten and supporting the head of the tile, the fins provide space for additional materials such as insulation, electrical cables and plumbing pipes to be located above the truss and beneath the tile shielding them from view and providing protection.
Photovoltaic module (electricity)
Integrated into the tile creating a flush fitting surface with surrounding tiles.
Thermal module (heated water)
Integrated into the tile beneath the Photovoltaic module to absorb heat.